You are here
Home
🌿
Medical Cannabis News
🌿 Forget coffee and energy drinks — Cannabis is the best energy booster, says new study 🌿
Forget coffee and energy drinks — Cannabis is the best energy booster, says new study
For those that end up unproductive with THC, even at small doses, you can also try CBD products which has been shown in studies to fight daytime sleepiness.
Adults are extremely prone to fatigue. With so many things that cause it in our daily lives, ranging from lack of sleep to parenting, lack of exercise, stress, and much more, it's not uncommon for people to constantly seek more ways we can get more energy in our daily lives. In fact, a study shows that up to 45% of the general population struggle with fatigue.
For this reason, it isn't surprising to see that coffee has become our number one drug. Coffee is the substance most of us look for upon opening our eyes to give us that much-needed jolt of alertness both physically and mentally. There is also a growth of energy-boosting products on the market ranging from beverages to pills and everything in between.
However, the answer to fatigue may have been lying in front of our very eyes: cannabis.
A new study conducted by researchers at the University of New Mexico involved using a mobile software application to gauge the real-time effects of various common marijuana flower on fatigue levels. The study, entitled, "The Effects of Consuming Cannabis Flower for Treatment of Fatigue", was the first large-scale experiment and it revealed that people have a good chance of seeing improvements in fatigue after smoking cannabis flower.
For the study, the researchers studied data taken from 3,922 self-administered cannabis sessions from 1,224 participants. The app, called Releaf, is a renowned mobile application that is designed to help individuals take note of the effects of the different cannabis types they buy while being able to record real-time changes in their symptoms. It's a common issue for cannabis consumers to struggle with identifying which strains help them feel their best or which may have undesirable side effects for them, due to changing chemical compositions and availability of strains and batches, which is what the app aims to solve.
"Despite the conventional beliefs that frequent Cannabis use may result in decreased behavioral activity, goal-pursuit, and competitiveness, or what academics have called 'amotivational syndrome', people tend to actually experience an immediate boost in their energy levels immediately after consuming cannabis," explains Dr. Jacob Miguel Vigil, the study's co-author, who works at the psychology department at the University of New Mexico.
"One of the most surprising outcomes of this study is that cannabis in general yielded improvements in symptoms of fatigue, rather than just a subset of products, such as those with higher THC or CBD levels or products characterized as Sativa rather than Indica," adds Dr. Sarah Stith, co-author of the study and a professor at UNM's economics department.
"At the same time, our observation that the major cannabinoids tetrahydrocannabinol (THC) and cannabidiol (CBD) were largely uncorrelated with changes in feelings of fatigue suggest that other minor cannabinoids and phytochemicals such as terpenes may be more influential on the effects of using cannabis than previously believed. In the near future, I anticipate that patients will have the opportunity to access more individualized cannabis products, with distinct and known combinations of chemical profiles for treating their specific health needs and lifestyles," added Vigil.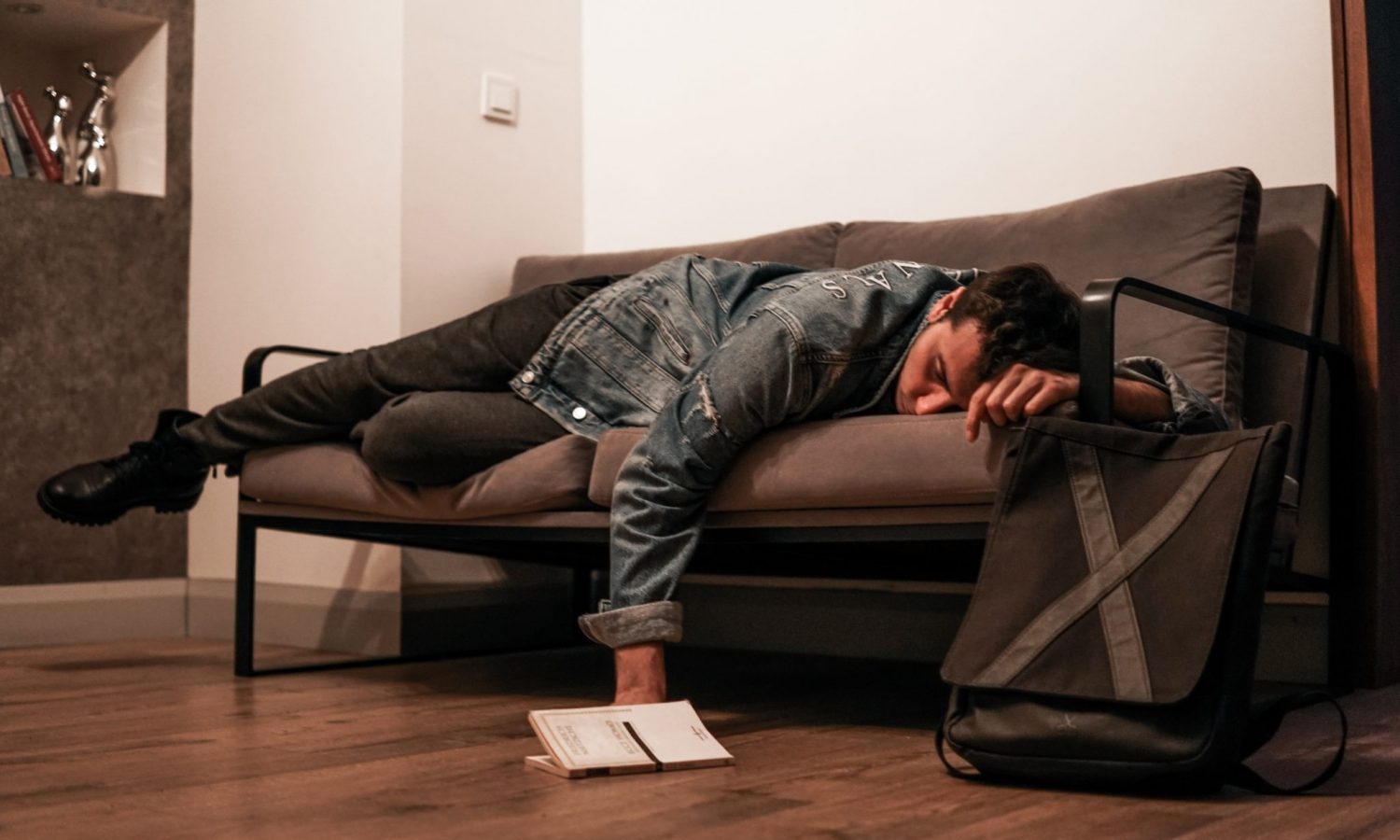 "This obviously has implications for patients experiencing fatigue as a symptom of their medical condition, but we also believe this can lead to healthier options for individuals dealing with general day-to-day fatigue," says Tyler Dautrich, Chief Operating Officer at MoreBetter, which helped to develop the Releaf App.
Cannabis Does Not Make You Lazy
Prohibitionists and anti-cannabis movements have always blamed cannabis for the "laziness" of stoners. This is not founded in science; it's all pure nonsense.
For decades, especially because of the War on Drugs, individuals loved to perpetuate the crazy idea that cannabis makes you lazy. The stereotype of couch potatoes surrounded by snacks and watching television all day long was even humorized and used in comedies. Sure it's funny, but it isn't true (unless you've been eating too many edibles).
In fact, cannabis, when taken in the right doses, can actually help alleviate fatigue and even motivate people to exercise more. Cannabis has been known to have biphasic effects, which means that lower (or microdoses) of THC can uplift and energize, while smoking too much may be sedating and relaxing.
A 2021 study also shared some insight into cannabis as a motivating substance.
"To date, there are no human studies on the effects of legal market cannabis on the experience of exercise," explained Laurel Gibson, a PhD student at the Department of Psychology and Neuroscience as well as the study's principal author.
"Cannabis is often associated with a decrease in motivation — that stereotype of couch-lock and laziness," she adds.
"But at the same time, we are seeing an increasing number of anecdotal reports of people using it in combination with everything from golfing and yoga to snowboarding and running."
In fact, there was a CU Boulder study revealing that 80% of marijuana consumers combine it with exercise; fifty-two percent of them said that cannabis helps to motivate them while 70% say that it makes exercise more enjoyable.
Using The Right Cannabis Products & Strains
That said, there are many choices of cannabis products that you can experiment with to find one that helps motivate you.
For those that end up unproductive with THC even at small doses, you can also try CBD products which has been shown in studies to fight daytime sleepiness. CBD doesn't intoxicate and it can be used in the morning to boost your energy. There is no one-size-fits-all solution for marijuana doses and fighting fatigue, but with all the excellent products out there, some trial and error is sure to help you find what works best for you.
420 Intel is Your Source for Marijuana News
420 Intel is the leading source for cannabis news from around the world. Get the latest updates on cannabis legalization, politics and technology, as well as developments in medical and recreational marijuana news. Our commitment is to bring you the most important cannabis news stories every day of the week.
At 420 Intel we understand that effective marijuana industry news coverage is a constant endeavor. Every day stories develop regarding cannabis legalization, technological developments, and the medicinal benefits of marijuana use. Each new development carries the potential to impact the marijuana industry regionally, nationally, and internationally. 420 Intel is the marijuana industry news outlet that will keep you up to date on these developments and how they impact the world around you.
With the marijuana industry constantly evolving, you need a cannabis news outlet to keep you abreast of the pertinent information. At 420 Intel, we cover marijuana legalization news throughout the world, offer reliable information for cannabis business owners, detail technological advances that impact the marijuana industry, cover marijuana rallies from across the globe, and everything in between.
You can get 420 Intel news delivered directly to your inbox by signing up for our daily marijuana news, ensuring you're always kept up to date on the ever-changing cannabis industry. To stay even better informed about marijuana legalization news follow us on Twitter, Facebook and LinkedIn.