Barcelona to curb cannabis clubs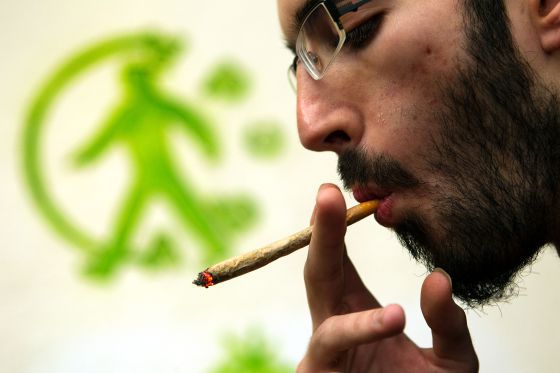 Barcelona wants to set limits on the "proliferation" of cannabis clubs, places where members purchase and consume marijuana. Although there are no official figures, municipal authorities have counted around 200 such premises, most of which are located in the city center. Just two years ago, there were only 40 cannabis clubs in the entire Catalan region.
Now, officials plan to look a little deeper into these associations: first, to see whether they were legally set up; second, to check what their stated goals are. Preliminary investigations suggest that in most cases, the clubs claim to make a therapeutic use of the drug. If this is not the case, the city will temporarily seal them off.
This situation — which
...
URL:
http://elpais.com/elpais/2013/12/06/inenglish/1386342042_551347.html
420 Intel is Your Source for Marijuana News
420 Intel is the leading source for cannabis news from around the world. Get the latest updates on cannabis legalization, politics and technology, as well as developments in medical and recreational marijuana news. Our commitment is to bring you the most important cannabis news stories every day of the week.
At 420 Intel we understand that effective marijuana industry news coverage is a constant endeavor. Every day stories develop regarding cannabis legalization, technological developments, and the medicinal benefits of marijuana use. Each new development carries the potential to impact the marijuana industry regionally, nationally, and internationally. 420 Intel is the marijuana industry news outlet that will keep you up to date on these developments and how they impact the world around you.
With the marijuana industry constantly evolving, you need a cannabis news outlet to keep you abreast of the pertinent information. At 420 Intel, we cover marijuana legalization news throughout the world, offer reliable information for cannabis business owners, detail technological advances that impact the marijuana industry, cover marijuana rallies from across the globe, and everything in between.
You can get 420 Intel news delivered directly to your inbox by signing up for our daily marijuana news, ensuring you're always kept up to date on the ever-changing cannabis industry. To stay even better informed about marijuana legalization news follow us on Twitter, Facebook and LinkedIn.